Strand Preservations Ltd Established in 1989
Waterproofing
10 Year Guarantee
We are approved contractors for many of the top Waterproofing manufacturers including John Newton and Co Ltd, Safeguard Europe Ltd, RIW Ltd and Delta Membranes Ltd.
Damp Proofing
20 Year Guarantee
We use the latest damp proofing methods and specialist techniques to solve your problem. Injection of new chemical damp proof courses, including the latest gels and creams.
Timber Treatments
20 Year Guarantee
Spray and paste treatments of retained timbers where a live infestation of wood boring beetle has been identified. Associated replacement works.
Dry Rot
20 Year Guarantee
Initial exposure works to establish the full extent of the attack. Surveyor's updated reports and attendance. Dry rot treatments and more.
Click here to read more about our services
Contact us to request one of our services
Strand Preservations Ltd was established in 1989 and since then we have built up a reputation as a good, reliable and honest company. We offer works of the highest quality at fair prices with all works completed by our own full time employed and fully trained staff. Following our inspection of a property we would send a full report that includes:
A detailed plan of the areas involved.
Information and observations on the cause or causes of the problems we have been asked to investigate.
Recommendations covering the options available to solve the problems.
The standard technical sheets, terms and conditions and specimen guarantees.
Realistic quotations for the works required.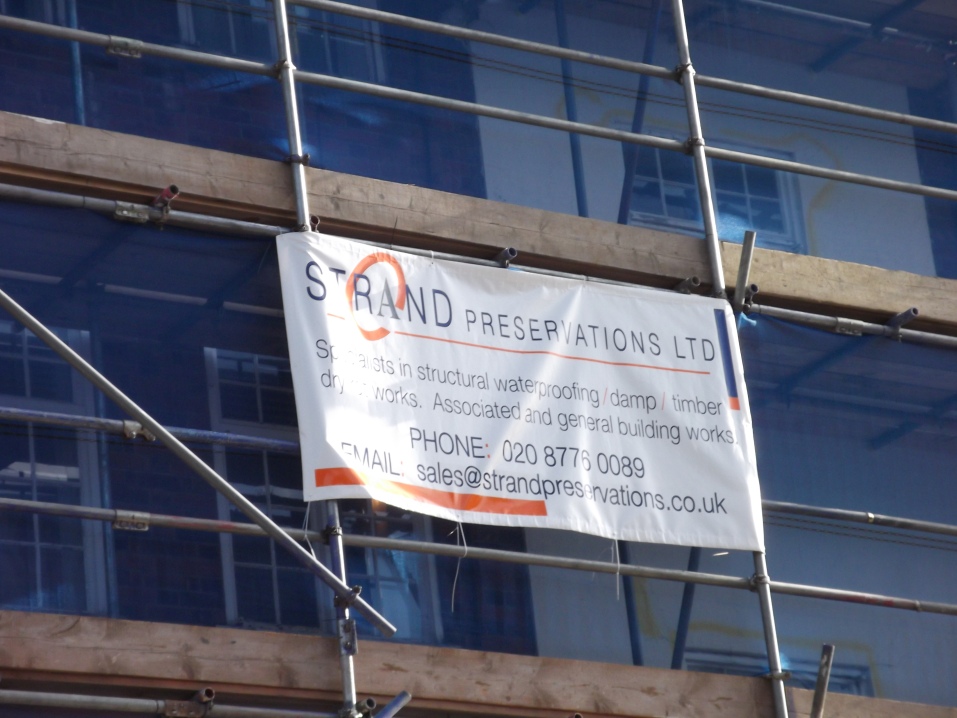 Get In Touch
Drop us a line and we will respond to you as soon as possible